Foreign Investment Screening | Regulatory Compliance | Risk Control
The CELIS Institute is an independent non-profit, non-partisan research enterprise dedicated to promoting better regulation of foreign investments in the context of security, public order, and competitiveness. It produces expert analysis and fosters a continuous trusting dialogue between policymakers, the investment community, and academics. The CELIS Institute is the leading forum for studying and debating investment screening policy.
The CELIS Institute was set up in 2020 by Professor Steffen Hindelang and Mr. J. Hillebrand Pohl as a permanent successor to the International Conference on a Common European Law on Investment Screening (CELIS), convened by Professor Hindelang and Dr. Andreas Moberg in 2019. A multi-stakeholder initiative, principally funded by Riksbankens Jubileumsfond, CELIS resulted in the very first, interdisciplinary grounded, comprehensive appraisal of EU foreign investment control, published in the inaugural volume of the Yearbook of Socio-Economic Constitutions in 2021 (Springer). The CELIS Institute is headquartered in Berlin.
The Institute also addresses the political and economic aspects of the legal field. Beyond screening, it covers questions relating to investment protection, security, strategy, regulation and facilitation, including dispute settlement.

Steffen Hindelang | Executive Director and Lena Hornkohl | Deputy Director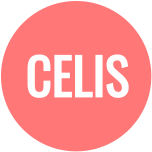 Annual Call for Expression of Interest 2023  CELIS Country Reporters on Foreign Investment Regulation, especially Investment Screening The CELIS Institute announces the opening of a number of positions as CELIS Country Reporter and CELIS Assistant Country Reporter (m/f/d) which will contribute to the Institute's Knowledge and Research Hub at www.celis.institute. We are particularly interested in applications from the…
Read More

→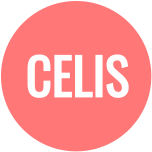 CELIS produces, hosts, and points to various original and third-party content relating to the fields of foreign investment and public order and secruity as well as investment protection and facilitation.
Latest CELIS news relating to the field of foreign investment screening and regulation.
Netherlands: Investment screening act comes into force on 1 June 2023 On 1 June 2023 the Dutch general investment screening control rules will come into force. The Netherlands adopted the act already in 2022 and has therewith implemented the EU's FDI Regulation 2019/452. Future investments in critical infrastructure or sensitive technology will have to be…
Read More

→
EU – Commission considers introducing an outbound investment screening mechanism On 30 March 2023, European Commission President Ursula von der Leyen gave a speech in which she announced that the EU is preparing a mechanism for screening outbound investment. The speech was made during her visit to China on 5-6 April and addresses the threats…
Read More

→
France – Considerable increase in international investments On 27 February 2023, the French government announced that the number of international investments in France had increased in 2022 compared to 2021: 1,725 investment decisions were recorded in France that year, an increase of 7% compared to 2021. Projects in the energy and recycling sectors have grown…
Read More

→
Latest other news relating to the field of foreign investment screening and regulation.
CELIS hosts and organises alone and with partners various events on the fields of foreign investment and public order and secruity. Our flagship event is the CELIS annual conference.
CELIS International Conferences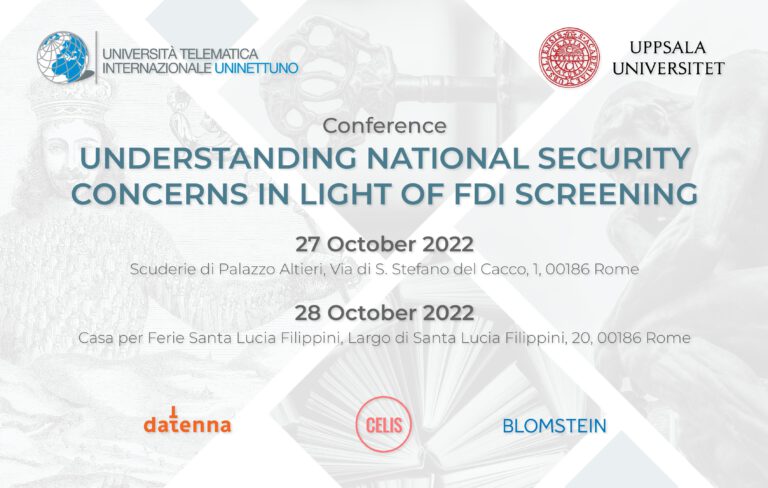 Conference: Understanding National Security Concerns in Light of FDI Screening Steffen Hindelang for two days devoted to national security considerations and Foreign Direct Investments at the Conference on 'Understanding National Security Concerns in Light of FDI Screening', 27 to 28 October 2022 in Rome. Steffen is currently professor of international investment and trade law at…

ERA Conference: Investment Screening in the European Union Steffen Hindelang and Jens Hillebrand Pohl for two days devoted to the new EU investment screening framework at the Academy of European Law ERA Conference on Investment Screening in the European Union, 12-13 November 2020. Steffen is professor (wsr) at the Department of Law of the Syddansk…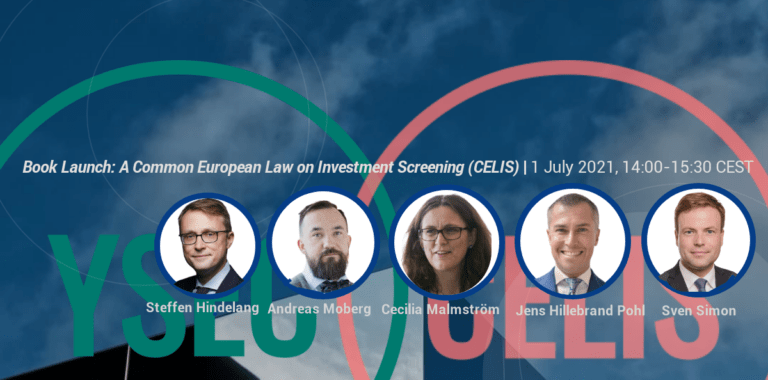 CELIS Book Launch 2021 – Video – With Cecilia Malmström and Sven Simon On 1 July 2021, the CELIS Institute and the YSEC Yearbook of Socio-Economic Constitutions celebrated the official launch of "A Common European Law on Investment Screening (CELIS)" (published by Springer Nature Group) featuring a high-level panel debate with former European Commissioner for Trade Cecilia Malmström and Sven Simon,…