Foreign Investment Screening | Regulatory Compliance | Risk Control
The CELIS Institute is an independent non-profit, non-partisan research enterprise dedicated to promoting better regulation of foreign investments in the context of security, public order, and competitiveness. It produces expert analysis and fosters a continuous trusting dialogue between policymakers, the investment community, and academics. The CELIS Institute is the leading forum for studying and debating investment screening policy.
The CELIS Institute was set up in 2020 by Professor Steffen Hindelang and Mr. J. Hillebrand Pohl as a permanent successor to the International Conference on a Common European Law on Investment Screening (CELIS), convened by Professor Hindelang and Dr. Andreas Moberg in 2019. A multi-stakeholder initiative, principally funded by Riksbankens Jubileumsfond, CELIS resulted in the very first, interdisciplinary grounded, comprehensive appraisal of EU foreign investment control, published in the inaugural volume of the Yearbook of Socio-Economic Constitutions in 2021 (Springer). The CELIS Institute is headquartered in Berlin.
The Institute also addresses the political and economic aspects of the legal field. Beyond screening, it covers questions relating to investment protection, security, strategy, regulation and facilitation, including dispute settlement.

Steffen Hindelang and J. Hillebrand Pohl | Directors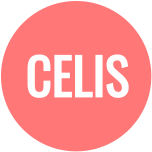 Annual Call for Expression of Interest 2022  CELIS Country Reporters on Foreign Investment Regulation, especially Investment Screening The CELIS Institute announces the opening of number of positions as CELIS Country Reporter and CELIS Assistant Country Reporter (m/f/d) which will contribute to the Institute's Knowledge and Research Hub at www.celis.institute. We are particularly interested in applications…
Read More

→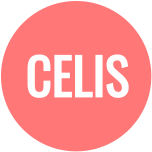 The CELIS Forum on Investment Screening (CFIS) is Europe's first and foremost forum to discuss questions on investment screening and security, to be held in its 4th edition this year.
CFIS 22 brings together EU officials, national experts, diplomats, academics, business leaders, think tankers, and representatives of civil society and the media from across Europe and beyond.
Registration is open and latest information are available here.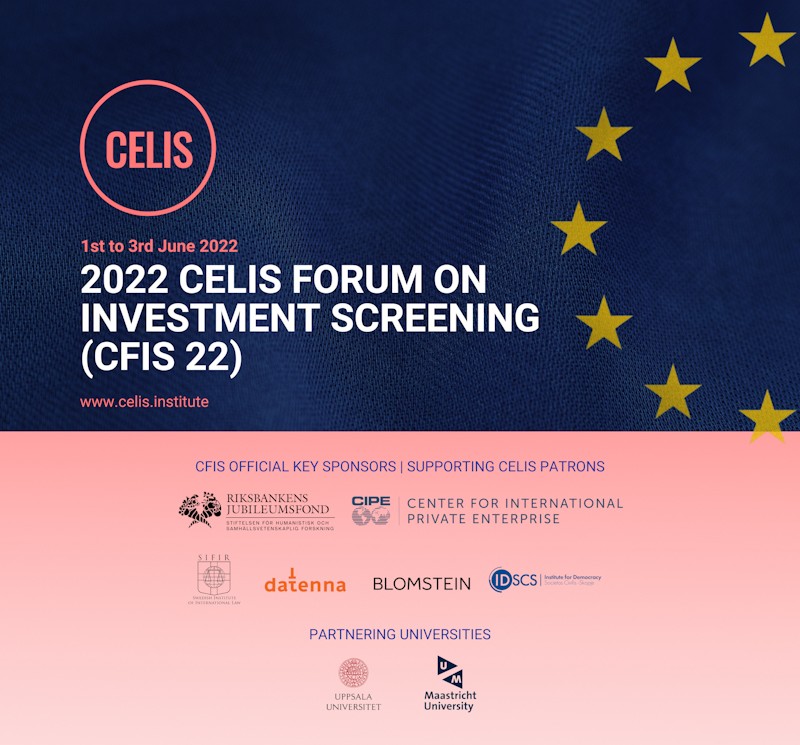 Why should you attend CFIS 22?
Engage in dialogue with key policy makers and leading experts from government, business, private legal practice, and academia.
Hear about the latest thinking on investment screening and economic security relevant to overcome current challenges
Best practices, expectations, challenges in investment screening process of EU Member States and EU Commission involvement
Understanding security risks and methods or risk mitigation
Thinking investment control 360 degrees - inter-linkage with sanctions, export control, and state aid
Developments to follow in the a fast-changing geoeconomic landscape.
CELIS produces, hosts, and points to various original and third-party content relating to the fields of foreign investment and public order and secruity as well as investment protection and facilitation.
Latest CELIS news relating to the field of foreign investment screening and regulation.
Today, on 28 February 2022, the CELIS Institute's Co-Directors Steffen Hindelang and J. Hillebrand Pohl are extremely delighted to announce that their joint interdisciplinary research project "The Emerging Law of Investment Control in Europe: Screening, Sanctions and Subsidies" has been awarded a very generous financial contribution by Riksbankens Jubileumsfond for the purpose of organising an…
Read More

→
EU – Commission proposes European Chips Act On 8 February 2022, the European Commission published multiple documents relating to the Proposal for a Regulation establishing a framework of measures for strengthening Europe's semiconductor ecosystem (European Chips Act). Due to their importance in the production of many goods in the technology sector, such as cars or…
Read More

→
Today, on 26 February 2022, the CELIS Institute is delighted to announce the agreement with the Center for International Private Enterprise (CIPE), a business-oriented NGO working at the intersection of economic development and entrepreneurship with democracy and good governance, to serve as a CELIS Patron and key sponsor for the CELIS Forum on Investment Screening. The CELIS…
Read More

→
Latest other news relating to the field of foreign investment screening and regulation.
CELIS hosts and organises alone and with partners various events on the fields of foreign investment and public order and secruity. Our flagship event is the CELIS annual conference.
CELIS International Conferences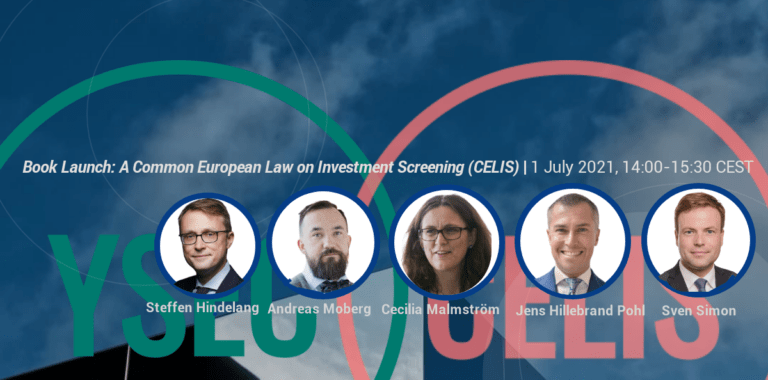 CELIS Book Launch 2021 – Video – With Cecilia Malmström and Sven Simon On 1 July 2021, the CELIS Institute and the YSEC Yearbook of Socio-Economic Constitutions celebrated the official launch of "A Common European Law on Investment Screening (CELIS)" (published by Springer Nature Group) featuring a high-level panel debate with former European Commissioner for Trade Cecilia Malmström and Sven Simon,…

ERA Conference: Investment Screening in the European Union Steffen Hindelang and Jens Hillebrand Pohl for two days devoted to the new EU investment screening framework at the Academy of European Law ERA Conference on Investment Screening in the European Union, 12-13 November 2020. Steffen is professor (wsr) at the Department of Law of the Syddansk…