CELIS Update on Investment Screening – September 2023
Estonia – FDI regime coming into force on 1 September 2023
Several FDI regimes came into force at the beginning of the month of September 2023.
The Estonian Act establishing a new FDI regime in Estonia came into force on 1 September 2023.
The Estonian Parliament adopted the Foreign Investment Reliability Assessment Act on 25 January 2023, through which Estonia will review direct and indirect investments by non-EU investors in strategically important and sensitive sectors as the supply of military goods and/ or dual-use items, undertakings holding a geological exploration or extraction licence of oil share or of a raw material found in Estonia or in specific companies as providers of vital services, public undertakings, media companies and transport infrastructure operators.
If a foreign investment is completed without prior authorization, the CPTRA ("Consumer Protection and Technical Regulatory Authority") may order to transfer the relevant shares, reverse the transaction or carry out other operations to restore the pre-investment situation.
The Foreign Investment Reliability Assessment Act of 25 January 2023 can be accessed here (in Estonian).
Likewise, the Luxembourg law of 14 July 2023 introducing a new FDI regime came into force on 1 September 2023. The Luxembourg law of 14 July 2023 can be accessed here (in French).
Ultimately, the Spanish Royal Decree 571/2023, approved by the Spanish Council of Ministers on 4 July 2023, came into force on 1 September 2023. The Royal Decree can be accessed here (in Spanish).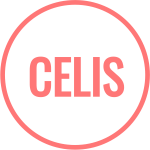 Sweden – new Swedish FDI regime to enter into force on 1 December 2023
On 16 March 2023, the Swedish Government presented a legislative bill on foreign direct investments. On the 13 September 2023 the Swedish Parliament has approved the new act providing for screening of FDI in Sweden.
Investors investing in companies located in Sweden will be obligated to submit a filing to the Swedish Inspectorate for Strategic Products ("ISP") for obtaining the authorization.
The objective scope is limited to legal entities pursuing sensitive activities. These are essential activities, services or infrastructure which maintain to assure societal functions necessary for the fundamental needs of society, security sensitive activities for example concerning large powerplants or activities of importance for the Swedish armed forces, as well as activities concerning the sector of critical raw materials or metals or minerals of strategic importance to Sweden, activities that process sensitive personal data or location data and activities that concern strategic protected product and emerging or existing technologies.
The new law will come into effect on 1 December 2023 and will effect any transaction with a closing date on or after that date.
The FDI Act proposed on 16 March 2023 can be accessed here (in Swedish).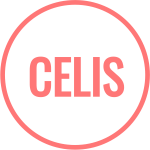 Germany / China – German government blocks takeover of satellite startup by Chinese firm
On 13 September 2023 the German government prohibited the complete acquisition of the satellite startup KLEO Connect by a Chinese firm.
Shanghai Spacecom Satellite Technology owns already 53% of the company and planned to acquire the 45% minority stake held by the German company EightyLeo.
The emerging space sector is increasingly considered strategically important. Similar to SpaceX with its project Starlink, KLEO Connect aspires to establish a network of more than 300 small, low earth orbit satellites to be fully operational by 2028 along with the ground infrastructure to provide global communications services.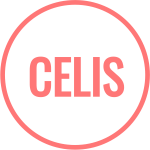 Spain / Saudi Arabia – Spain reviewing the purchase of Telefónica
Saudi Telecom announced, it was buying a 9.9% stake worth 2.1 billion Euro in the Spanish telecommunications company, which would make the state-controlled Saudi Telecom the largest shareholder in the Spanish telecom. The STC Group, Saudi Arabia's largest telecoms operator and 64 % owned by Saudi Arabia's Public Investment Fund, hopes to import technological know-how from countries like Spain to improve the technological development of digital cities in Saudi Arabia.
However, Spanish minister Yolanda Diaz has sent her demands to Spain's Economy Minister Nadia Calviño to defend Spain's interest with "all necessary measures" and block the deal. Under Spain's FDI regime, Telefónica is considered a Spanish strategic asset because of its critical infrastructure ownership. Pedro Sánchez, the acting President of the Government stated, he would study the acquisition "carefully" and Calviño assures to "analyze the transaction with the utmost rigor".