30minutes/CELIS Briefing #2: Denmark's First Investment Arbitration Claim
Denmark's First Investment Arbitration Claim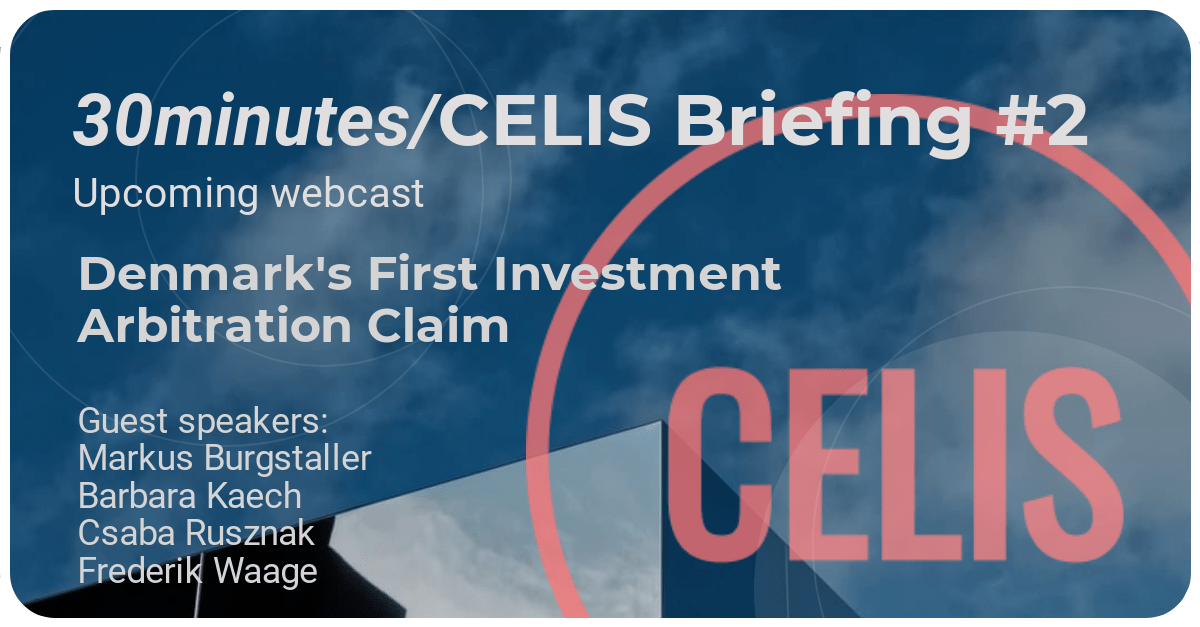 Our episode today brings us to the Kingdom of Denmark.
With Donatas Aleksandravicius v. Kingdom of Denmark (ICSID Case No. ARB/20/30), Denmark recently faced its first ever claim on the basis of an international agreement for allegedly maltreating a foreign investor.
Telling from the local news coverage, this came quite as a surprise to many stakeholders in Denmark, widely regarded as a rule of law champion.
But this is not the only incident in which Denmark seems to have struggled to come to terms with a foreign investor. The treatment of the NordStream2 pipeline made it even into the international headlines.
To shed more light on the developments in the Kingdom, we have invited four distinguished guests: Barbara Kaech, general counsel of Nord Stream 2, Markus Burgstaller, Partner at the international law firm Hogan Lovells of London, Csaba Rusznak, President of Sovereign Arbitration Advisors, a boutique law firm in Washington D.C. and, last but not least, Frederik Waage, Professor of Danish constitutional and procedural law at Syddansk Universitet in Odense.